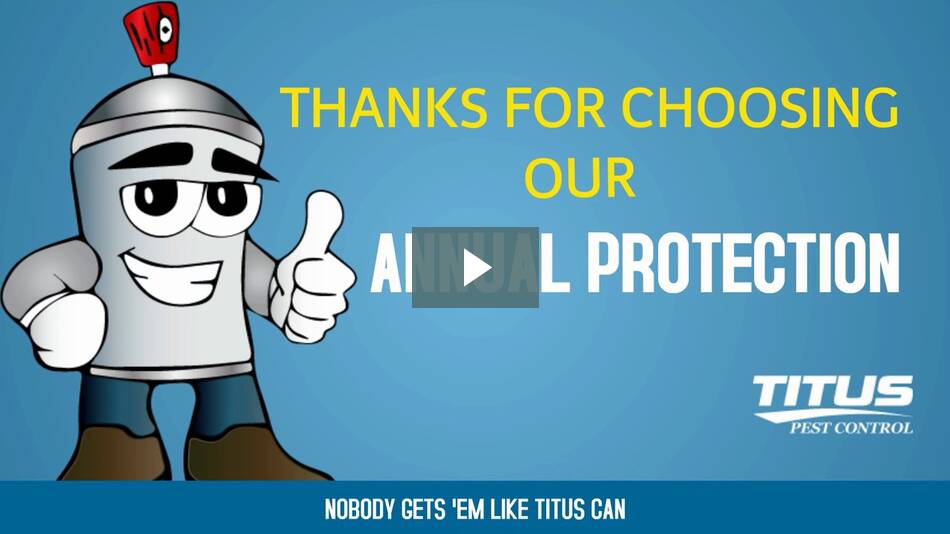 Video Transcript
Steve: Now that we've performed your initial treatment, you should be on your way to a pest free home.
Rhea: Sure, we take a lot of pride in what we do but are constantly looking for ways to improve. For that reason, feedback is encouraged.
Steve: In about four to seven days, we'll call to ensure the everything is going as planned. The weather, infestation types, and other factors might contribute to the need for extra services, so we want to address those situations quickly.
Rhea: Our treatments are 100% guaranteed, so if you ever need us between your regular service intervals, we'll retreat your home at no additional charge. It's just a matter of calling or clicking.
Steve: Six to seven weeks from now, we'll contact you to schedule your next regular service. If we haven't heard back by the 55-60 day mark, we'll send a reminder through the good ole United States Postal Service.
Rhea: We take our position in this community very seriously, so customer satisfaction is our number one priority. Thanks for choosing Titus Pest Control, we look forward to serving you and your family for years to come.